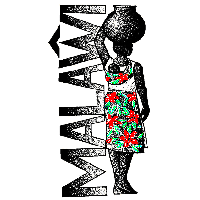 With the recent death of the Duke of Edinburgh
Background:
I forget most subsequent volunteers in Malawi are not aware of those early days, so here (below) is more background to use as a preface. As for the story already sent, Bob was there that night and confirmed my memory's details, except he remembered the broken tail switch, a colorful detail, and the point that Banda went around twice. I had forgotten that. I can't add more details because I can't think of any.
In August of 1962 Peace Corps mailed invitations to applicants to join Peace Corps' first project in Nyasaland. Some forty-five of us accepted the call and showed up at Syracuse University in October to train as teachers for the public and missionary secondary schools throughout a country most of us had never heard of. From the start Peace Corps policy was to place projects in independent countries, not colonies. With regard to the British Protectorate of Nyasaland, however, an agreement had already been signed in London that would grant independence to what would be named Malawi, with a target date of July 1964 set. Hastings Banda, a man who had been ejected from Livingstonia Secondary School, had made his way to Great Britain, then the United States, and had become a physician who practiced years in England, led the delegation of negotiators. He would become the first president of Malawi. When our group arrived in January, 1963, we were the Nyasaland One Project and when we left after two years we departed from Malawi. Members of Malawi One and Malawi Two were in-country for Independence Day and many of us attended the event, not as VIPs, but sitting amongst the crowd.
Memories of Prince Philip, Duke of Edinburgh, and Malawi's Independence Day July 6, 1964
Before Lilongwe was the capitol, the Peace Corps office was in Blantyre and I decided to go there for the Independence Day hand-off ceremony. I don't remember how I got south from Dowa, but in Blantyre any volunteer could stay for free at a hostel Peace Corps maintained for us in town. The football (i.e. soccer) stadium in Blantyre was Rangely Stadium, now called Kamuzu Stadium. It seated 30,000 and was packed the evening of July 6, 1964. Prince Philip, Duke of Edinburgh, was there on behalf of the Crown. His Rolls-Royce convertible entered and proceeded slowly around the track, the seated Prince waving to the joyful crowd. Prince Philip's car pulled up to the podium as Kamuzu Banda next entered in a little red Sunbeam convertible. The president-to-be stood in the backseat waving a symbol of tribal sovereignty, a cow's tail attached to a wooden handle. The crowd went wild.
Energized by the historic moment and crowd, the Sunbeam took a second turn around the pitch.With each snap of the tail, the Nyasalanders -- about to become Malawians -- would shout Kwacha! as loud as their voices would permit. Amusingly, one of the snaps was so sharp that the cow's tail came flying off the handle and fell yards off. A bodyguard -- we called them Good Humor guys because they wore white coveralls -- rushed to retrieve the tail and hand it back to Kamuzu, who finished the trip waving the naked tail.
I remember nothing of the speeches, but do remember just before midnight the Union Jack was ceremoniously hauled down, the Kwacha flag rising in its place to reach the pole's pinnacle exactly at midnight. Then Ka-boom!!! I hadn't expected fireworks, but the most spectacular display I had ever seen exploded above our heads for what seemed like twenty joyful minutes.
-- Rowland Bennett Nyasaland One Project 1963-64 Thanks also to Robert Siegel, who confirmed my memories and added some key details
---