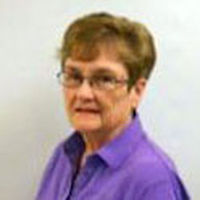 By Beth Evans
Back in the summer of 2003, FOM President Dawn Citrin phoned me to see if I would start up and edit the Friends of Malawi Newsletter that had been defunct for a while. With few computer skills, I was able to get a graduate student to teach me to use Microsoft Publisher, I got a couple of friends to proofread, and I was off and running!
The Springfield College print shop gave us a good deal on the cost of printing and the College allowed us to use the bulk mail imprint. We started printing 1200 copies. I lugged them home and was able to get some friends to help fold, tab and label when I served them lunch. Then, I would load my car up and take them to the College Post Office.
A few years ago the Board decided to send an e-version of the Newsletter, but we still mailed nearly 800 copies twice a year. The Board decided that we should go with only the e-version of the Newsletter. At the age of 79, I agreed if they would find someone else with the computer skills to do it. New Board member, Bright Vandervoet filled the call. The October 2020 Newsletter is all the work of Bright. I have enjoyed these 17 years as the editor. When visiting and doing projects in Malawi, I was able to meet with all of the PC Malawi Directors since 2000. It has kept me in touch with RPCVs, current PCVs and others just interested in Malawi. We hope you will enjoy this new format and version of Bright's new Friends of Malawi Newsletter! Stay safe and be well!
---