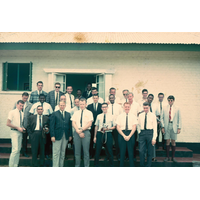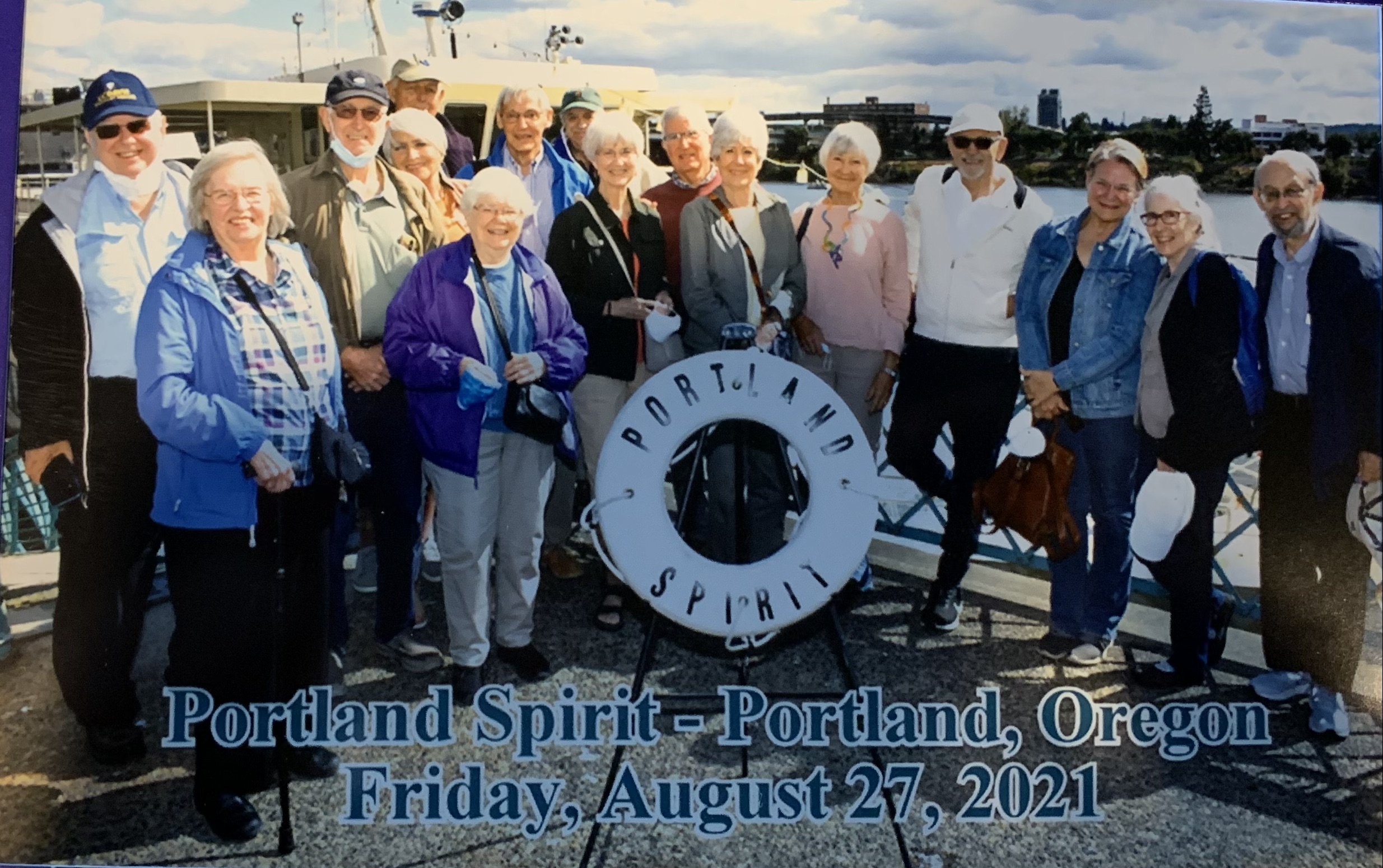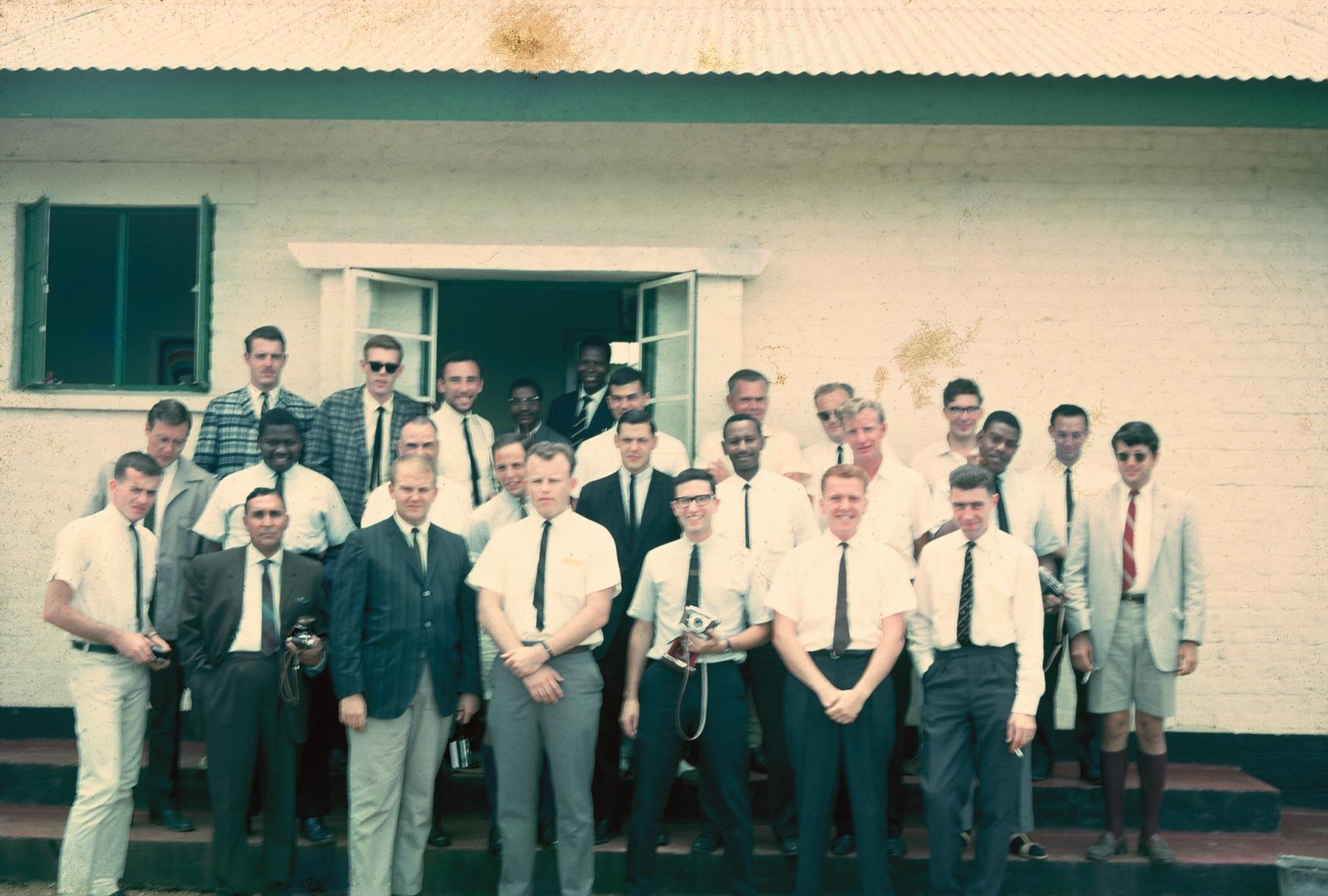 THE MALAWI V CO-OPS (1964-1967)
A WONDERFUL REUNION & A BOOK OF OUR STORIES
A short report from some of the elders of the Peace Corps Malawi mission:
There are only 11 of us left out of the 25 who signed up in September of 1964 as members of the fifth-ever contingent of Malawi Peace Corps volunteers — 250 teachers and 25 young men called the co-ops. Our service commenced just two years after Malawi gained independence, one of the very few turbulent periods in a nation that Malawi RPCV Jack Allison recently called "The Warm Heart of Africa."
Our task was to help organize and operate fledgling agricultural cooperatives that would hopefully assist Malawians to rise above subsistence agriculture and enter the cash economy. The program didn't quite turn out that way but the Peace Corps Malawi experience influenced our lives forever.
We became close friends then, and maintained our connection over the years. Our 50th anniversary reunion took place in 2014, and we've held them nearly every year since. Most recently we convened in Portland, Oregon this past August on the 57th anniversary of the precise day we walked into Peace Corps training on the campus of Syracuse University.
We were all young, with college degrees, good prospects, high career expectations, bright eyes, bushy tails and scant knowledge of the rest of the world — just the sort Peace Corps recruiters were looking for in those early days!
The year before we had been rocked to the core, when Camelot was abruptly undone by the assassination of the good man who inspired our generation. We were moved to follow his call in 1961, to serve something larger than ourselves, but we were still in school, thus missed the opportunity to join the brave souls who leapt into the unknown just two years before — the pioneers of Ghana and Nigeria 1. Our time came in the aftermath of Dallas. It was as if it took his death, not his life, to allow us to divert from our predesigned life paths and venture out into the world.
Peace Corps service was amazing. Malawi was amazing. We never regretted our decision, not for a moment, and never looked back. Those of us who completed the mission went on to productive lives — successful, often inspirational. We considered ourselves a band of brothers — no disrespect to the nation's military heroes to which that term is normally (and rightfully) applied. We shared a life-changing experience, so we kept in touch, celebrated one another's marriages, children, grandchildren, cheered one another on in our careers, and made contributions to one another's charitable causes. This included our favorite Malawi cause, Nettie's Sewing Project at Malawi Children's Village, created by one of our own, Nettie Graulich. The Sewing Project is a local factory which provides not only skills training to AIDs orphans, but support for their families. The sewing factory designs and manufactures school uniforms, resort wear, industrial uniforms, and novelty goods for airport and lakeside resort shops. Over a span of 20 years, NSP trained hundreds of young Malawians to be tailors, enabling them to bring earnings back to their families. The co-ops made annual contributions to the project, raised money for bicycles for workers, housing for teachers and supported Nettie's travel to Mangochi nearly every year to create new designs and guide the training program.
In 2014, we held our our 50th Reunion in Palm Beach, Florida. There were 14 of the original 25 still with us. We happily shared the deeply rooted memories of our time together in Malawi and the gentle people who had welcomed us into their communities, homes, and workplaces a half century earlier.
We committed to convening every year, with one of us serving as host. Over the course of a week, we have catchup sessions and guest speakers as well as tours of wineries, museums, local sights and extravagant dinners often with renowned chefs.
At this year's reunion, we presented the first edition of a book of short stories and vignettes to which we had all contributed: Coop Tales: Life, Love and Laughs in the Peace Corps, Malawi, Africa, 1964-67. It is a firs edition. Some who have not yet contributed tires have been inspired to do so. We plan to publish the final version next year.
Until then, we thought it would be good to provide a digital version to FOM so that our members could read it on-line. If you'd like to download a digital copy of the book, the following is a link to my Dropbox account. Alternatively, you can email me at graulichrobert@gmail.com and I'll return it with a copy attached.
Please bear in mind that our stories are mostly humorous accounts of some unforgettable moments in Malawi. It does not pretend to be serious or scholarly. We just wanted to leave our recollections behind for the benefit of family, friends, and future Malawi PCVs. Perhaps your Malawi RPCV group will consider publishing short stories of your own adventures in service.
Sign me up! I'd love to read it!
Tsalani bwino, zonse!
Bob Graulich
Malawi V Co-op
---